Welcome to St. John Lutheran Church
104 Central Ave North
P.O. Box 432
Mapleton, MN 56065
Phone: 1-507-524-3615
Email: stjohnslutheran.mapletonmn@gmail.com
Facebook: St. John Lutheran Church, Mapleton
St. John's is excited to announce a new eGiving (online giving) and GivePlus mobile option. Through your contributions, the message of faith can continue to be shared, giving people the strength and compassion needed to make it through difficult times such as these.
As God's people, made in His image, we are giving people. This eGiving service, Vanco, provides tools to make giving simple even when you're unable to attend church, and it's safe and secure.
To access the GIVEPLUS Mobile option, please go to your app store and download to your device. Please click on the link below to access the eGiving page for St. John Lutheran Church. Thank you for your continued generosity and support!
Benefit for Dusty Springer (click here for details)
The Annual Meeting will take place on January 17 following the worship service. For those interested in joining via Zoom, please click on the link provided below.
Meeting ID: 846 0950 7718
Passcode: 483121
ATTENTION
PEACE BE WITH YOU
IN PERSON WORSHIP resumed as of September 6th, and will continue to be an option for members. In person worship will require mask-wearing, distance-keeping and attendance-taking (for potential contact tracing). In-person worshippers will be asked to refrain from singing or speaking in unison, and there will not be communion, passing the peace or coffee fellowship.
ONLINE SERVICES will continue to be broadcast, and will continue to be the recommended mode of worship, as it remains the safest. The COVID19 Protocols that St. John will be following are posted on the church doors and can be found at:
www.stjohnlutheranelca.com
stjohnslutheran.mapletonmn@gmail.com
Facebook Page: St. John Lutheran Church, Mapleton
Church Voicemail: 507-524-3615
https://www.cdc.gov/coronavirus/2019-ncov/prevent-getting-sick/prevention.html
Feel free to send your offerings or correspondence to:
St. John Lutheran Church
P.O. Box 432
Mapleton, MN 56065
Or call and leave a message at 507-524-3615.
For immediate attention you can contact Jill 507-317-9485.
For pastoral needs, call Pastor Steve 507-399-1842.
We continue to pray for your health and safety and for the community's security and wholeness.
God' Peace, Comfort and Courage Be With You,
And may God Bless You Today!
ADDITIONAL INFO
Please click on the link below to view the requirments and guidelines/protocols for in-person worship and social gatherings.
Loaves & Fishes-Christmas Blessing Update
___________________________
Quilting Group- Due to the lack of quilt sales this year, we would like to offer some quilts to anyone who is interested in purchasing. Please contact Ariel Glad at 507-508-3183 or Deb Hendrickson at 507-317-6692 for purchasing info.
To view all the quilts for sale, click on the link below. Please let Ariel or Deb know the number on the quilt you are looking to purchase when contacting them. If you would like to stop in at peek at the others they have for sale, you may do so during quilting hours (Monday & Tuesdays from 10:00 a.m.-3:00 p.m.).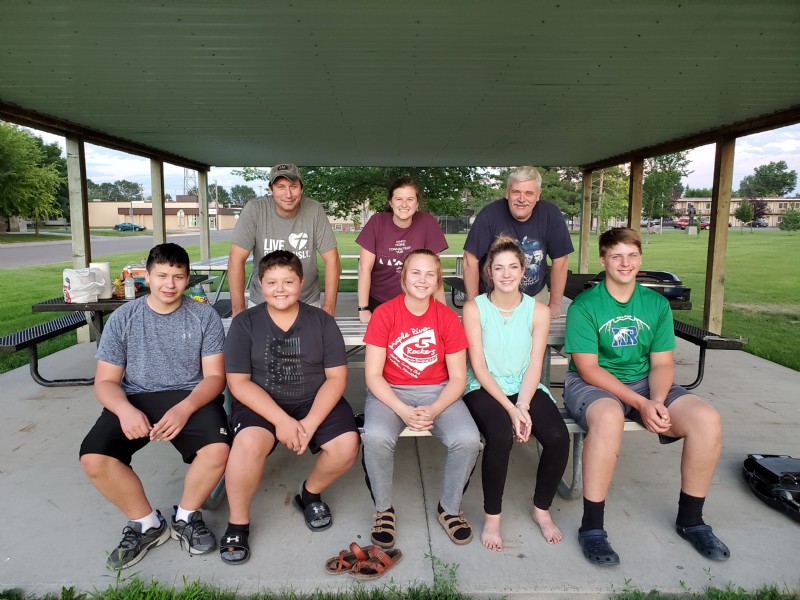 Youth trip to Montana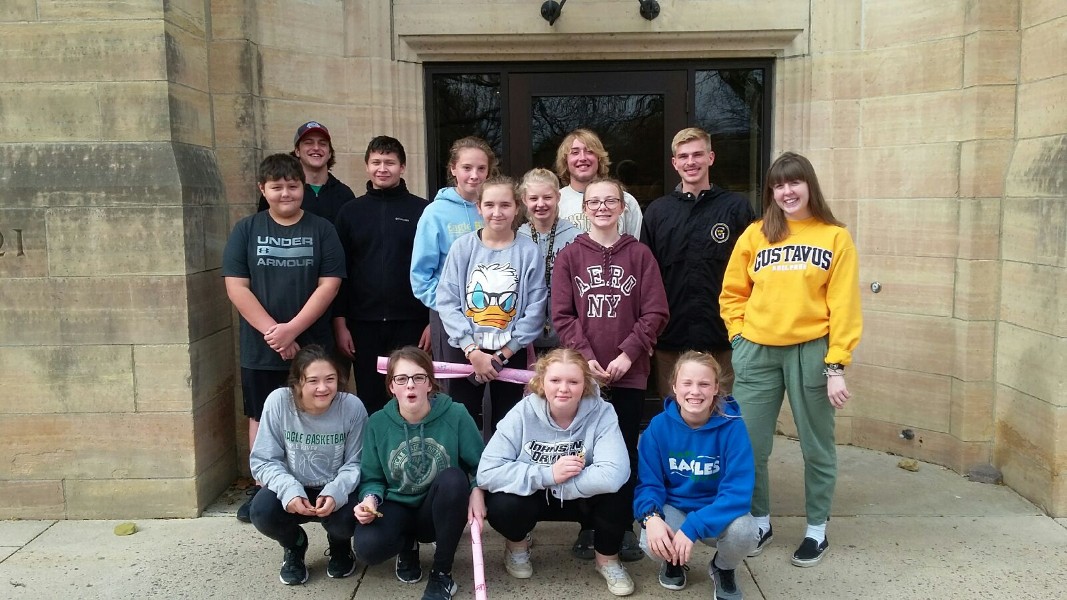 Gustavus Trip 2019