Welcome to St. John Lutheran Church
104 Central Ave North
P.O. Box 432
Mapleton, MN 56065
Phone: 1-507-524-3615
Email: stjohnslutheran.mapletonmn@gmail.com
Facebook: St. John's Lutheran Church, ELCA | Facebook

EGIVING
St. John's is excited to announce a new eGiving (online giving) and GivePlus mobile option. Through your contributions, the message of faith can continue to be shared, giving people the strength and compassion needed to make it through difficult times such as these.
As God's people, made in His image, we are giving people. This eGiving service, Vanco, provides tools to make giving simple even when you're unable to attend church, and it's safe and secure.
To access the GIVEPLUS Mobile option, please go to your app store and download to your device. Please click on the link below to access the eGiving page for St. John Lutheran Church. Thank you for your continued generosity and support!

COVID-19 Vaccines
IMPORTANT INFORMATION PERTAINING TO COVID19 VACCINES LISTED BELOW:
If you are interested in learning more about the COVID19 vaccines, qualified individuals, where you can go to get vaccinated, how to schedule appointments, stipulations, and more....please click on the link below.
https://blueearthcountymn.gov/CivicAlerts.aspx?AID=656
ATTENTION
PEACE BE WITH YOU
It's been a long and challenging year, but it seems like 'normal' is now within reach! A big step towards that is how attending Worship has opened up. Masks are still welcome, but not required. Please keep an awareness of physical spacing, allowing some distance when possible. We have now returned to communion being served, on the first and third Sundays of the month. We will receive Communion by coming forward to a station in the front of the Worship Center. There you can pick up an individual cup of wine from a tray and be offered a wafer from Pastor Steve, or choose to use one of the pre-filled, self-contained cup/wafer units that we have been using. We look forward to seeing one another in the pews on Sunday!
ONLINE-SERVICES will continue to be broadcast for anyone who is not feeling well, has been in contact with a person testing positive for the virus or for any reason prefers to worship that way.
Feel free to send your offerings or correspondence to:
St. John Lutheran Church
P.O. Box 432
Mapleton, MN 56065
For IMMEDIATE administrative needs, please call Jill at 507-317-9485.
For IMMEDIATE pastoral needs, please call Pastor Steve at 507-399-1842.
We continue to pray for your health and safety and for the community's security and wholeness.
God' Peace, Comfort and Courage Be With You,
And may God Bless You Today!
SERVICES
Please download the links below to access the bulletin and weekly insert for past and upcoming services.
ADDITIONAL INFO
Quilting
We will not be having a quilt Sunday at this point but are planning to host that in the fall when hopefully we can welcome many more people into church to view and purchase quilts. If anyone wishes to donate material or sheets in good used condition, they can leave donations in the quilting room any time the church is open. Please leave your name with the donation. If you have any knowledge of a family in need of quilts for any reason, please contact Ariel Glad or Deb Hendrickson.
Thank you to everyone for supporting us during the pandemic with donations and other means of support. We also are always open to having new people to join us in this mission! No special skills are required other than the desire to do something for others and having a great time doing so. Thanks.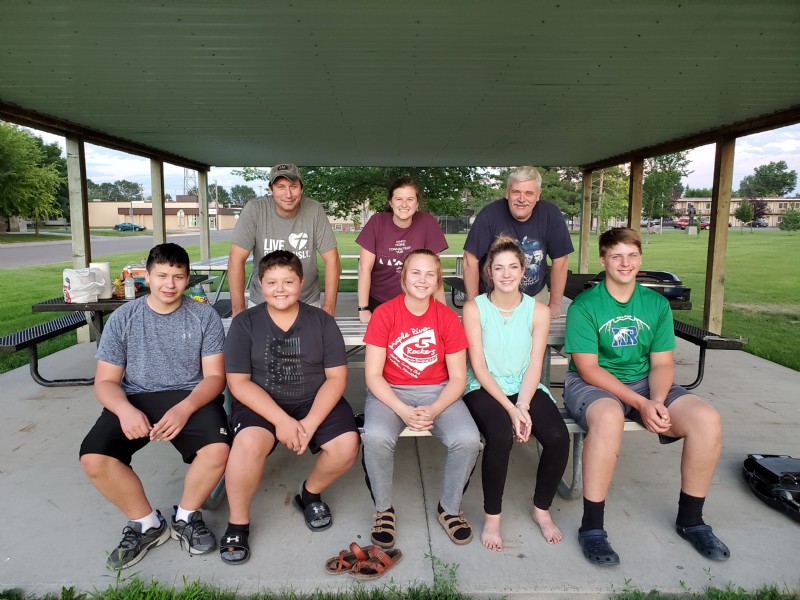 Youth trip to Montana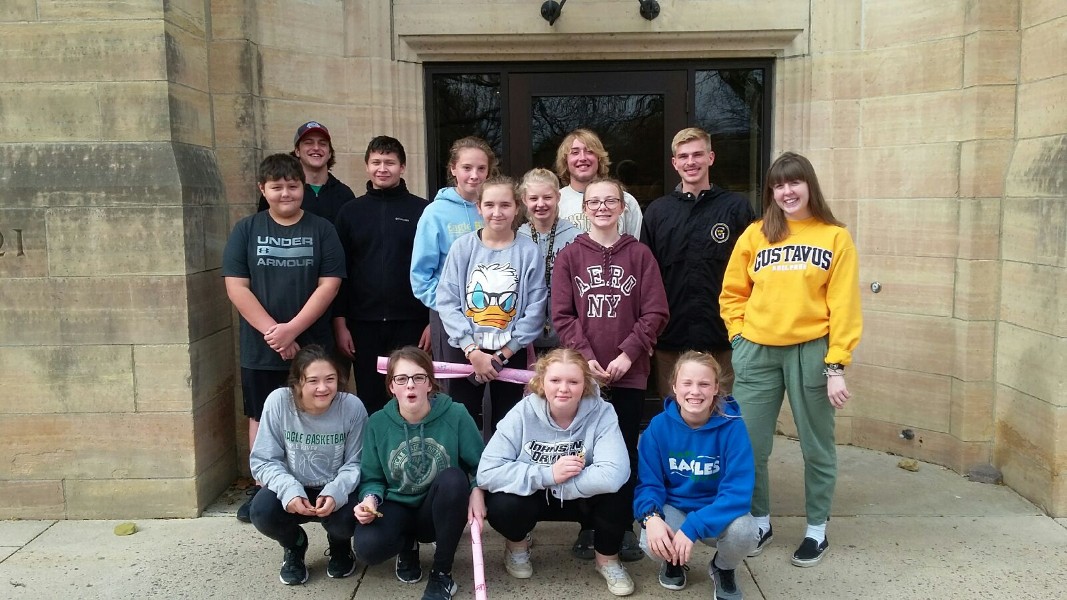 Gustavus Trip 2019