eGiving
St. John's is excited to announce a new eGiving (online giving) and GivePlus mobile option. Through your contributions, the message of faith can continue to be shared, giving people the strength and compassion needed to make it through difficult times such as these.
As God's people, made in His image, we are giving people. This eGiving service, Vanco, provides tools to make giving simple even when you're unable to attend church, and it's safe and secure.
To access the GIVEPLUS Mobile option, please go to your app store or google play on your device and download the GIVEPLUS app (which is free). For further directions, please view the image below.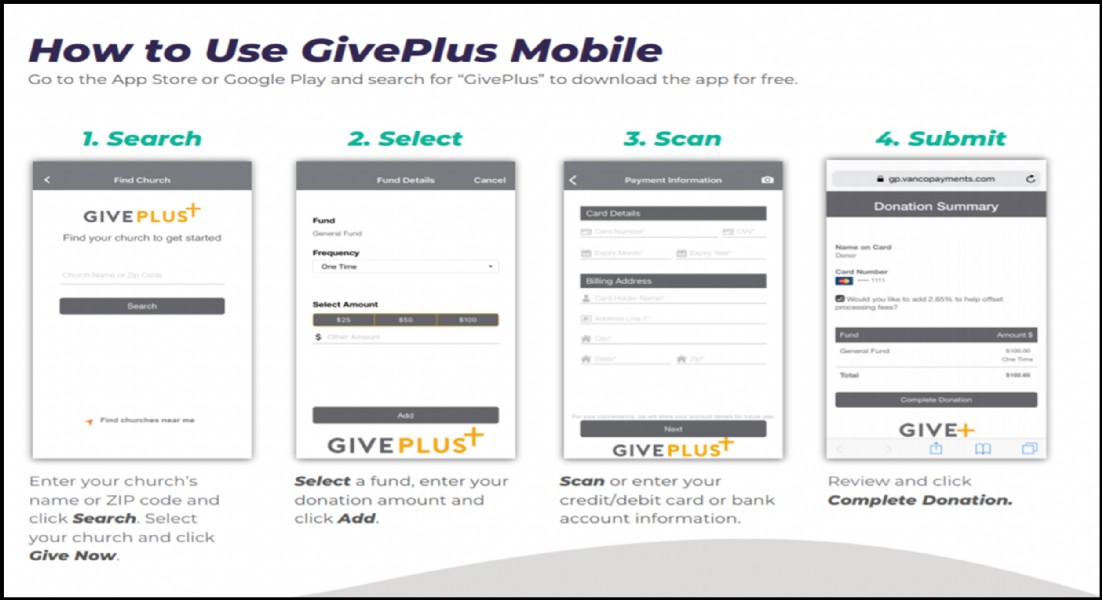 Please click on the link below to access the eGiving page for St. John Lutheran Church. Thank you for your continued generosity and support!