Parish Ed Committee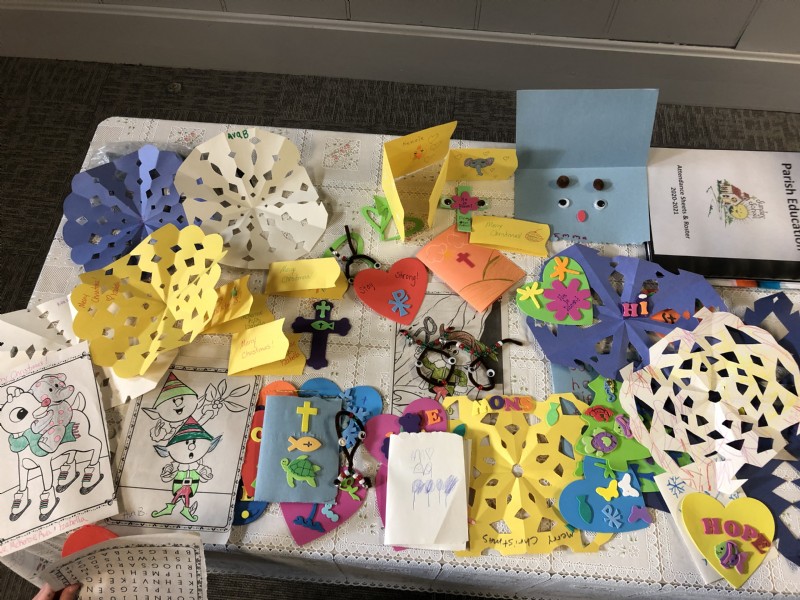 Parish Education committee is comprised of a group of people who help organize the teaching and activities of the children and youth of our church. On this committee are some teachers, council members, parents, Pastor, Logos and music staff.
This committee finds our Sunday school teachers, Logos volunteers and music volunteers. We set up activities to help engage our kids and parents. Ralley Sunday and Handprints Banner for the start of the Sunday school year in the Fall, Trunk or Treat, Amazing Race, Donuts for Dad and Muffins for Mom, Logos, Christmas Program, treat bags, Bake Sale, Easter Egg Hunt, Beach Bible Sunday, and Carnival on the last day of Sunday school in the Spring are some of the extra activities. Parish Ed helps decide the mission project that the kids collect change from the congregation on the second Sunday of each month. This year's project was for clean water.
Children ages 3&4 thru 6th grade are participants of our Sunday School program. Registration is required. Please contact the church office at 507-524-3615 to get a copy of the registration form. If new to our community please contact the Church office to inform us of your interest. Sunday School children are released from the church service approximately @ 10:25 a.m. Classes start @ 10:30 a.m. and go until 11:30 a.m. (every other Sunday).
Sunday School dates and times have changed due to COVID19. Please visit the home-page and click on the weekly news insert for futher details on Sunday School dates, times and policies.
Parish Education meets the first Thursday of the month @ 6:30 pm in the chapel lounge.